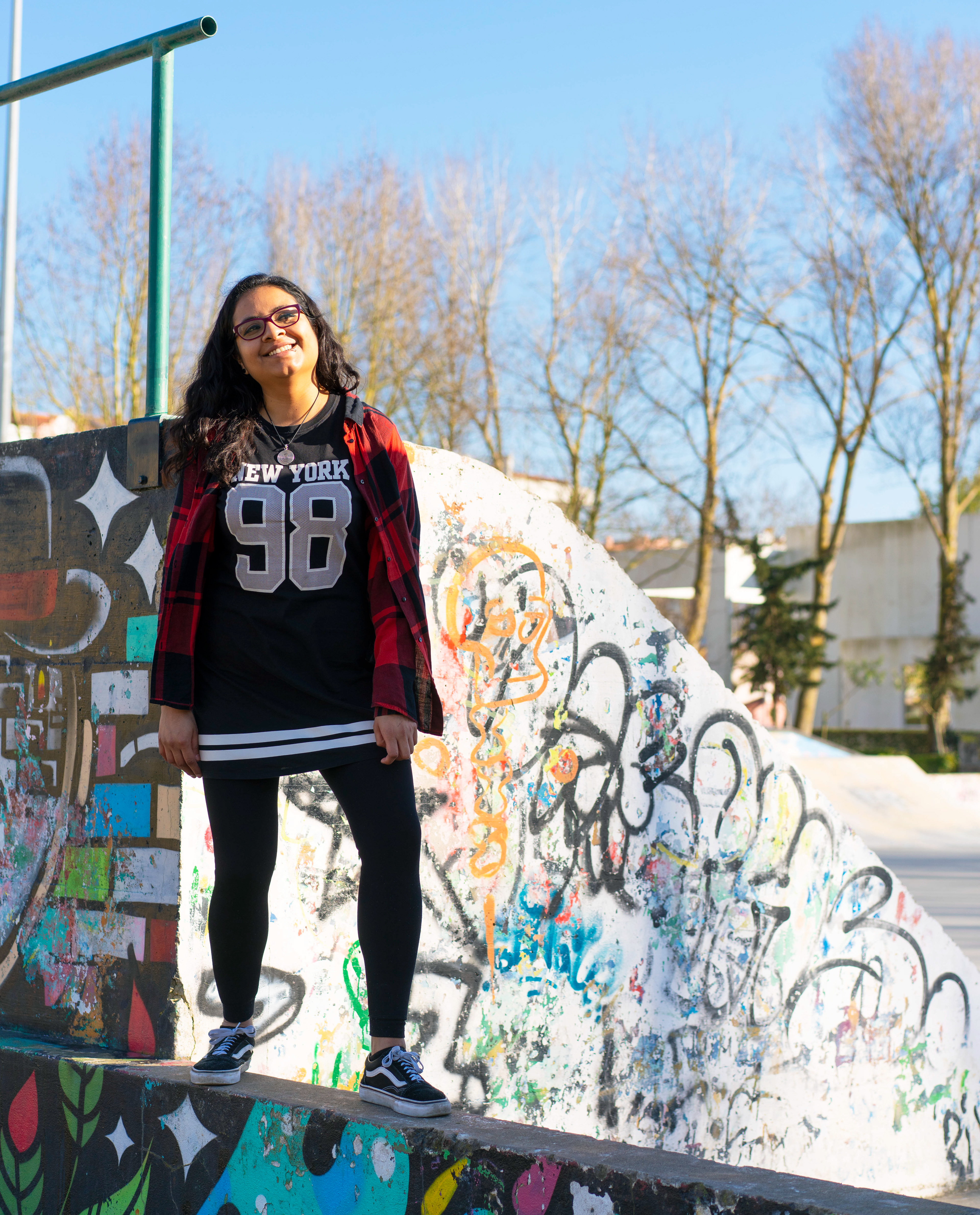 My name is Veronica Silva, and I'm a freelance Designer based in Lisbon, Portugal.
I was born in the south of Mexico, in a very colorful and picturesque city called Oaxaca. Then my family and I relocated to Mexico City, one of the biggest mega-cities in the world with an incredible amount of art and culture.
In 2010 I moved to New York City to study Communication Design, and after graduating I worked as an in-house Designer in corporate Manhattan. I quickly realized that the cubicle life is not for me so I quit my job and decided to pursue a Freelancing career while traveling the world.
When I visited Lisbon for the first time, the magic color palette of the city and it's endless charming places made me fall in love, so in 2019 I decided to come back and  pursue a Masters Degree in Audiovisual and Multimedia Communication at IADE.
I've been working remo

tely for 3 years now, and I love it! The places that I've visited, along with the diversity of clie

nts I've worked with and my cultural background give me an endless source of ideas and creativity to capture in my work.
Want to get in touch? Shoot me an email at
hola@veronicajeanette.com
or
you can also contact me through social media

.